---

Bodega's product ads are crafted to bring out the best in each item. The ads compliment the product and tell a visual story by utilizing various techniques such as physical collaging, illustration, and digital image making. Montana designs high performing ads for Private Label releases, Quick Strike Releases, and General Releases.

2019-2022 | Art Direction & Graphic Design
---

Bodega runs sales which are promoted on digital platforms and social media. Their sale ads are designed for creating delightful and informative experiences to customers on seasonal sales. Leading these projects from conecpt to completion, Montana creates playful and innovative designs to catch the customers attention.

2019-2022 | Art Direction & Graphic Design
---
Ranging from cultural and historical content to brand introductions, Bodega's digital editorial content is dedicated to the brand's collection and the lifestyle it represents. Montana creates designs to bring each unique story and concept to life with relevant imagery and quotes from the text, and to inform customers and promote the editorial on social media.

2019-2022 | Art Direction & Graphic Design

---

Bodega's cultural content serves the purpose of sharing the company's values and personality in order to bring further context to the brand's identity. This content is often eductional, free, and shared through social media or blog entries.

2019-2022 | Art Direction & Graphic Design

---
Bodega Pirate Radio is centered around community radio programming. Through mixes, live sets, interviews, studio visits and more, Pirate Radio invites viewers to tune in while we celebrate the creative practices of some of our favorite artists. As a the lead designer for Pirate Radio, Montana works from concept to completion in creating visuals that supports Bodega's programming.
2019 -2021 | Project Leader, Art Direction & Graphic Design
---

In celebration of Pride Month 2021, Montana created a a two part playlist comprised of music and educational content for Bodega Pirate Radio from concept to completion.

2021 | Project Leader, Art Direction & Graphic Design

---


The marketing of Saucony Azura Grid is framed by a story about fictional experiments and chilling accounts of a clandestine Saucony laboratory.
Montana and the Bodega design team researched, created, and installed this set featuring original printed material, and props inspired by a Y2K abandoned research bunker.

2020 | Set & Prop Design Design, Art Direction & Production Assistant.

---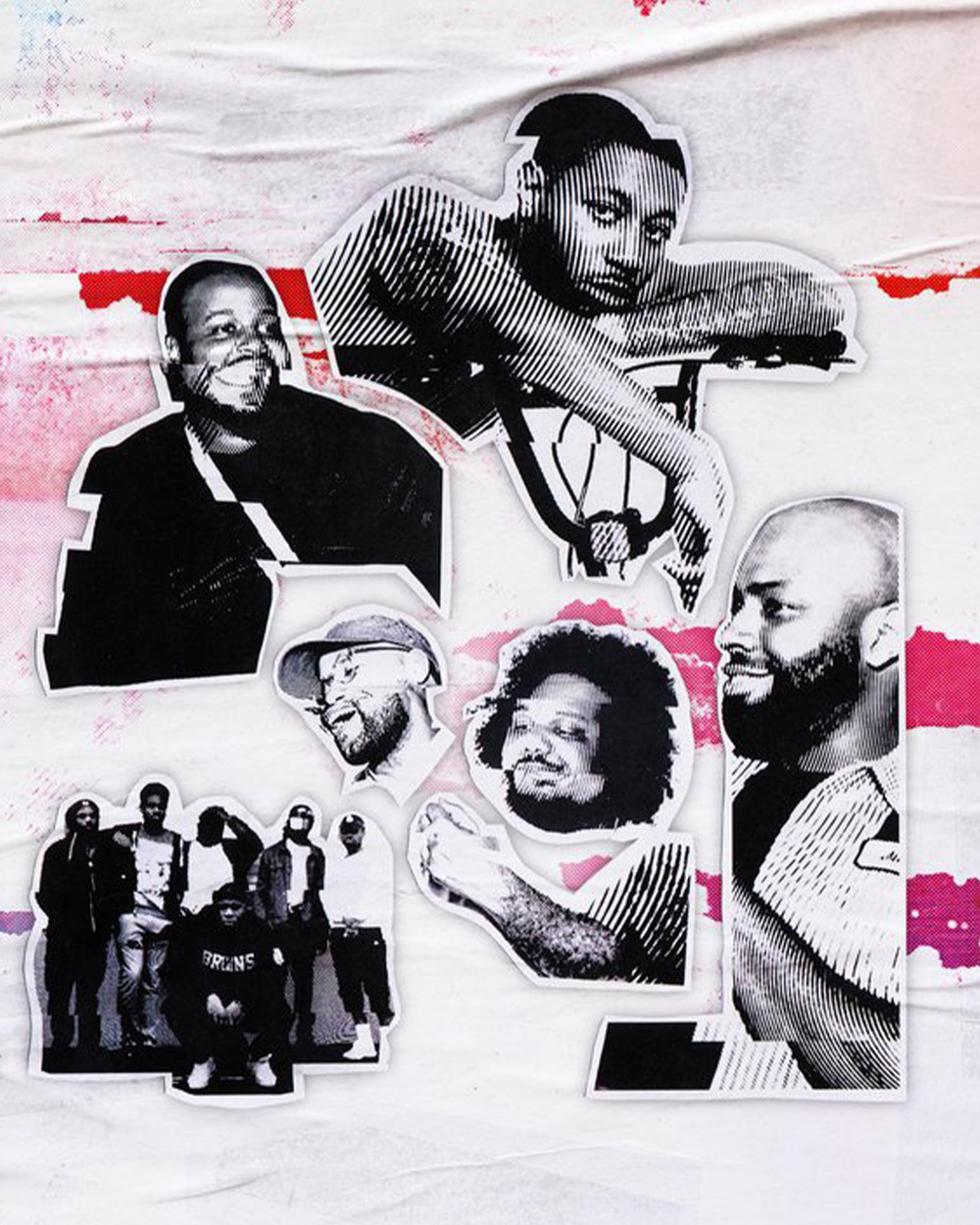 Red Bull sent Montana on a mission to design a poster for a concert featuring local hip-hop and emerging artists celebrating Cousin Stizz's return to Boston after releasing his first studio album, TRYING TO FIND MY NEXT THRILL.

2019 | Art Direction, Apparel Design & Graphic Design

---



Reserching Rap is a web and print project investigating the ongoing relationship between Institutions of Art, Education, and Design, and Rap and Hip-Hop Musicians.

2019 | Web Design, Research/Writing & Graphic Design

---

GALLERY.HTML engages with the experience of the young up-and-coming artist. It addresses the futility of social media promotion and the struggle for success in the contemporary art world. GALLERY.HTML attempts to subvert and satirize these processes. It kickstarts the careers and c.v.s of young artists through virtual exhibitions. GALLERY.HTML questions notions of authoriship and ownership on the internet through image remixing, recontextualizing, and hosting.

2018-2022 | Web Design, Curation, and Art Direction. (On-Going)

---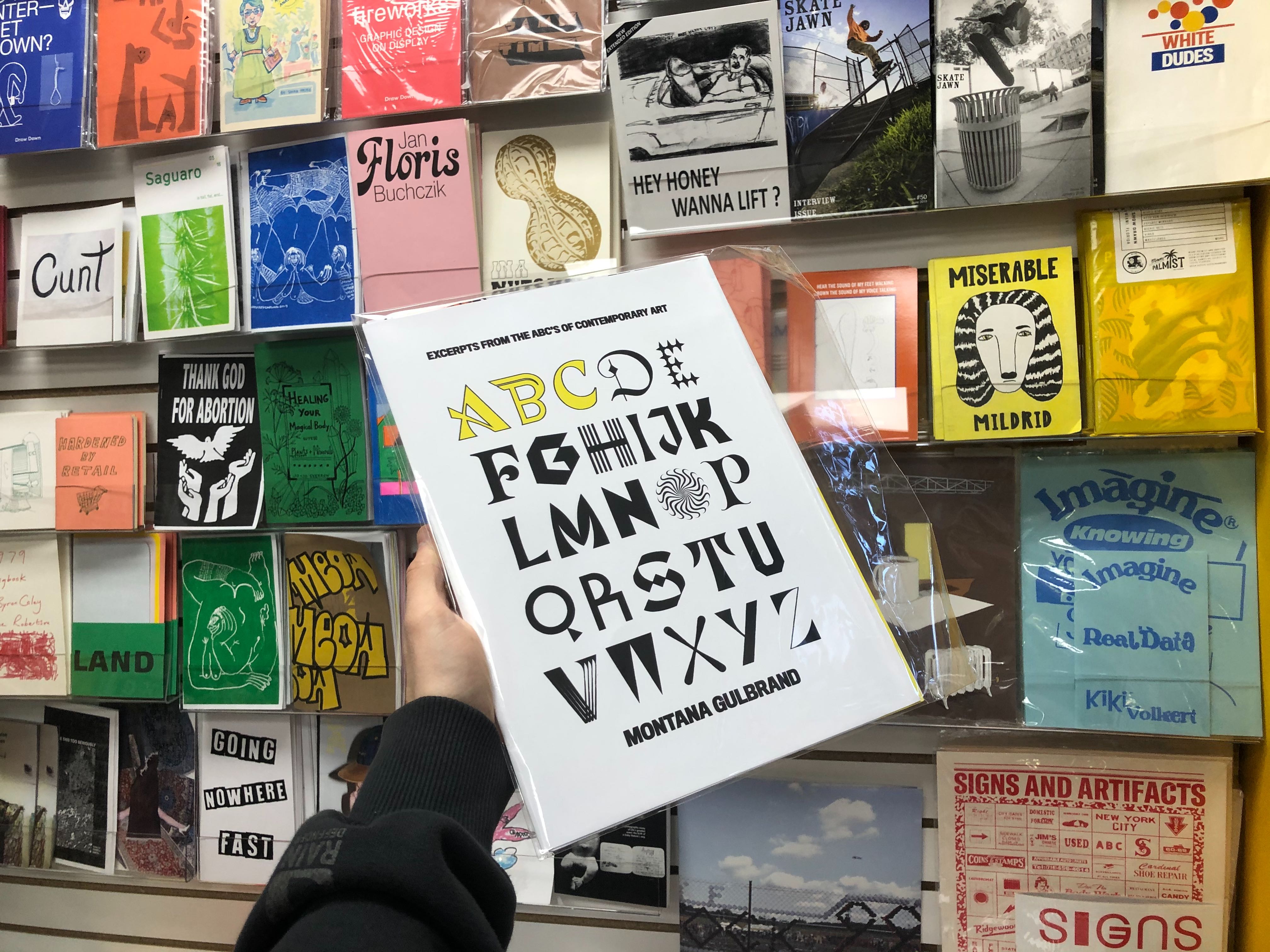 The ABC's of Contemporary Art is an on-going and incomplete glossary of terms contextualizing current conditions within the Fine Art Industry. The glossary has a central focus on presenting the causes and expansive effects of this industry historically and with the working class as a focal point of analysis. Itterations of this project are published, shared, and revised in web and print.

2019-2021 | Web Design, Print Publication, Research/Writing & Graphic Design

---
2018-2021 | Web Design, Branding, Posters, Print Publication, and Graphic Design